This post brought to you by Carton Smart. All opinions are 100% mine.
When it comes to cooking and baking, let's think outside of the box for a moment. Instead of getting your ingredients out of a can… why not get them from a carton? Better yet, why not get them out of a carton that is made from 70% paper, a renewable resource, from selectively harvested, re-grown trees. That's exactly what Tetra Pak® cartons are. Carton's of pantry food for those who enjoy healthy living and a greener lifestyle.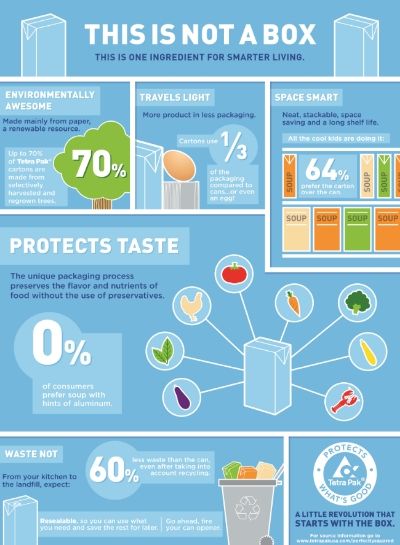 Why Tetra Pak Cartons?
Tetra Pak® cartons are made of 70% paper, a renewable resource, from selectively harvested, re-grown trees that are FSC-certified (Forest Stewardship Council)
Cartons use 1/3 of the packaging compared to cans.
Cartons are space saving, easy to store and open. No can opener needed.
The unique packaging process preserves the flavor and nutrients of food without the use of preservatives. Product quality is exactly the way it was intended to be.
Recycleable which results in 60% less landfill waste than cans.
Cartons are re-closable so you can use what you need and save the rest.
I was sent three Tetra Pak® cartons:
Pacific Foods Organic Pumpkin Puree
Pacific Foods Organic Jellied Cranberry Sauce
Pacific Foods Organic Chicken Simply Stock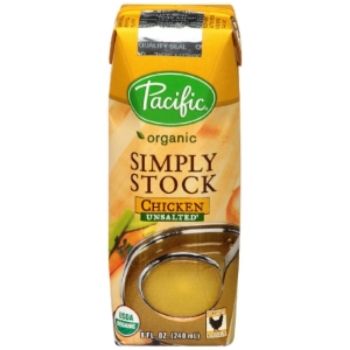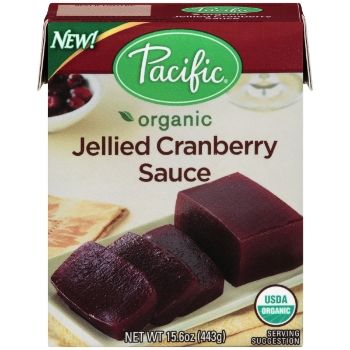 I have not had a chance to use the Pacific Foods chicken stock or cranberry sauce, but I plan on making oatmeal squares with the cranberry. I did use the Pacific Foods pumpkin puree to make pumpkin pancakes though and I only used half of the carton. It was easy to seal up and I was able to use the second half a day later to make more pancakes. It was so convenient! I did love that these ingredients are organic.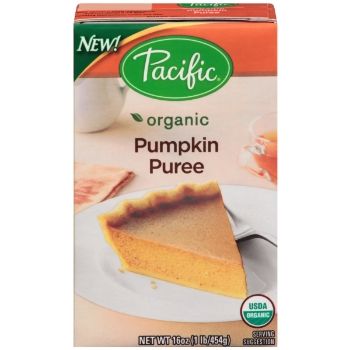 Pumpkin Pancakes:
Whole Wheat Pumpkin Pancakes Recipe
Ingredients:
2 cups of whole wheat flour
4 tablespoons honey
4 teaspoons baking powder
2 teaspoons cinnamon
2 cups of Pacific Foods Organic Pumpkin Puree
2 large eggs (I used 4 because they were small) or you can substitute applesauce.
1/4 cup butter
1 cup to 2 cups of milk (depending on how thick or thin you like your batter) I use almond milk or coconut milk.
Make Your Pumpkin Pancakes!
I beat this all together and slowly added the milk because I am very picky about how thick my batter is. I love thick batter and can not get my pancakes to turn out if I use thinner batter. I just add little by little until it's perfect for me.
Once it's all mixed, I made the pancakes.
Maple Syrup or Icing?
We tried the pumpkin pancakes with maple syrup and with icing. If you love icing like we all do… grab a bowl, fill it up with powdered sugar and add 1 tablespoon of vanilla. Then 1 tablespoon at a time of milk until the icing is thick and will slowly pour off of a spoon. Once you drizzle it on your hot pancakes, it will thin out a bit.
Be #CartonSmart!
If your still hosting any Christmas dinners or if you'll be putting on a a fancy New Years Eve dinner… be #CartonSmart. Replace one of your ingredients with one of your favorite products packaged in Tetra Pak carton. You'll be surprised at how many of your favorite products come in a carton!
Connect with Pacific Foods and #CartonSmart!
Have you tried ingredients out of a carton?