Do you use Craigslist or other online classified services to buy and sell? What about to advertise your service or do you look for service from listings on the site?
Makes ya nervous, doesn't it?
Bookoo can help!
Do you wait all week long for that community yard sale… hoping you'll find what you are looking for? Or do you spend weeks getting ready for your own yard sale and when it's over, you still have lots of items you were hoping to get rid of?
Bookoo can help!
If you've never been involved in an online scam, then you're lucky. I have and it's not fun. Unfortunately, when you have items laying around your house that you'd like to sell, the quickest way to get rid of them is to list online. I also do home child care out of my home and one of the easiest ways to advertise this service is with an online ad site like Craigslist. Even with something as safe as home child care, I still get email scams. Each and every single time I would get emails, I would instantly be nervous and afraid to email any important info back.
Bookoo with Me
Well now I've found Bookoo!
No reason to be nervous with Bookoo because it's local and family run.
Bookoo started with brothers Adam and Austin, who were the 7th an 8th kids of a family of 9… that makes me wanna have a couple more haha. Anyway, they grew up living the frugal lifestyle, as us big families tend to do. They learned how to use and repurpose and hand-make. They learned the very important life lesson of living resourceful and how to avoid debt. And this is how Bookoo was born!
"The recipe was simple: make it easy to use, keep it family-friendly, and top it off with a big dollop of old-fashioned community. It turns out that millions of others wanted the same thing, and we couldn't keep the hobby to ourselves."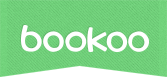 Bookoo is the community yard sale experience… every day of the week! Don't wait for the weekend, you can Bookoo anytime! You can use Bookoo to sell, buy or list your business. You can even browse the free section.
The best part is… it's free and it's local!
Bookoo has hundreds of locations all over the world… check to see if there is a location in your community!
I've been using Bookoo for about two months now and I have to say, it's super easy and convenient and I feel so much safer than some of the other online ad sites. It's nice to know that I am dealing with local people from my own community.
Connect with Bookoo
Head over to Bookoo and take a peek around, see if there is one near you.
Don't forget to find Bookoo on Facebook too.